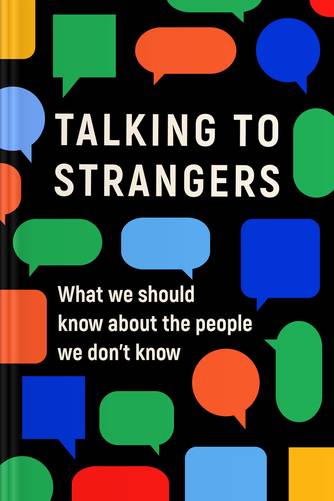 Talking to Strangers
Summarized key ideas & insights
Malcolm Gladwell
14 min read
8 insights
overview
What's inside
Take an intellectual adventure through scandal and controversial cases and start analyzing your interactions with strangers to see what kind of people they are and what they have in mind.
You'll learn

• How to leave misjudgments behind

• About reading someone's facial expressions

• How to detect when somebody's lying

• Why conflicts bring value

• How to grow patience toward others
About the author
Malcolm Gladwell is an award-winning journalist, speaker, and author. He's a former staff writer at The New Yorker. Malcolm focuses on social science and is known for his unique perspective on popular culture.